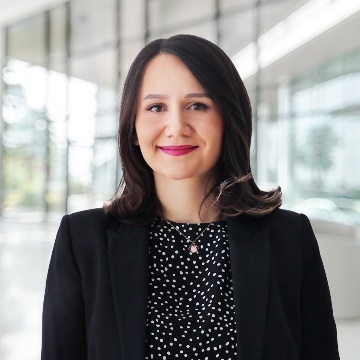 Taulanta Kryeziu
Senior eBooks Publishing Supervisor
Taulanta is the Senior eBooks Publishing Supervisor at PECB. As the leader of the eBooks department, Taulanta works directly with writers helping them produce high-quality eBooks. She is responsible for the management and supervision of every activity within this department, making sure that PECB eBooks are of premium quality. Her knowledge in management system auditing and implementation ranges from information security to business continuity, quality, and risk management. She holds professional certifications in IT service management, information security, anti-bribery, and quality management.
Taulanta has a Bachelor's Degree in Electro Engineering (Telecommunications), and is currently pursuing a Master's Degree in Telecommunications at the University of Pristina, as well as an MBA at PECB University.
---