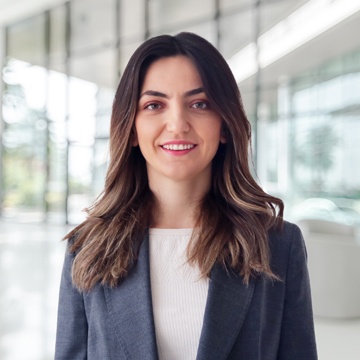 Zeki Veliu
Senior Commercial Director
As the Senior Commercial Director, Zeki is in charge of leading the Commercial Division and engages in developing strategic campaigns in a variety of industry sectors, and is responsible for guiding a highly dedicated and skilled team of professionals.
She is experienced in Social Media, Public Relations, and Digital Marketing which enables her to be updated with the latest market trends and provide the best results to reach PECB's goal of becoming a global benchmark in the certification industry.
Zeki is a graduate of the South East European University (SEEU) and holds a wide range of certificates in various fields such as Quality Management, Information Security, Health, Safety and Environment.