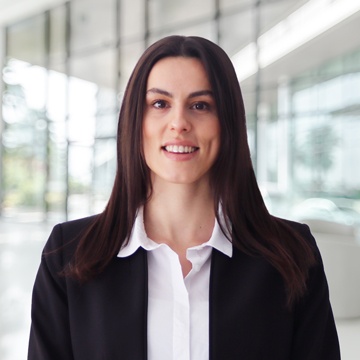 Erita Rexhepi
Global Director – Business Development
Erita is responsible for the development and supervision of the Business Development Division at PECB.
As the Global Director for Business Development at PECB, Erita is in charge of developing and managing strategic partnerships to grow business and expand brand presence. Additionally, she is responsible for building strong strategic alliances with distributors and partners.
In addition to conducting business development analyses, she leads cross-functional teams, monitors new markets and emerging trends, recommends new products and services, and guides long-term objectives to meet business needs. Her work experience and background in management, public relations, advertising, and communications enable her to develop strategies and maximize efficacy in business development.
She received a bachelor's degree in Economics from the University of Pristina and has obtained a wide range of certificates in various ISO management system standards in the fields of Information Security, Health, Safety, and Environment.
---