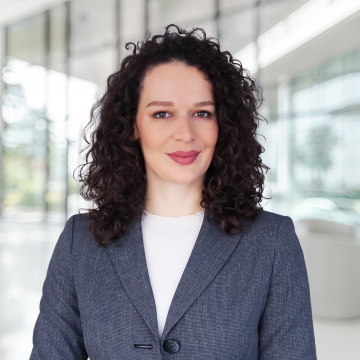 Argita Canhasi
IT Training Development Senior Supervisor
Argita is the IT Training Development Senior Supervisor at PECB. She is responsible for leading and managing the training development projects and activities related to the Information Security, Cybersecurity, Privacy and Data Protection, and Digital Transformation portfolios.
She coordinates and supervises the IT Training Development team and ensures that the training materials are relevant, up to date, and based on the industry's best practices. Through assessing the professional development needs, mentoring, and providing feedback, Argita supports and encourages her team in reaching performance targets and goals, delivering high-quality work, and coming up with creative ideas.
She received a bachelor's degree in Telecommunication Engineering from the University of Prishtina, Faculty of Electrical and Computer Engineering and is currently pursuing her MBA studies at PECB University. She also holds different professional certifications in Information Security, Cybersecurity, Incident Management, and Quality Management.
---