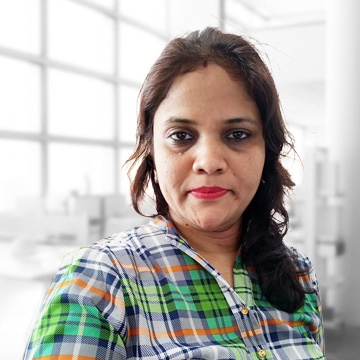 Ashwini Dhiresh Khair
Compliance and Accreditation Manager at INFS Private Limited


Former Technical Governance in Operational Integrity Manager at SGS India Pvt.Ltd.

Ashwini holds a Bachelor's Degree and a Master's Degree specializing in Chemistry from Mumbai University, and she is also currently pursuing a Master's Degree in Technology from BITS Pilani.

An accomplished quality assurance professional, with over 17 years of progressive experience and a proven record of significant and successful contribution in quality management systems, laboratory management systems, process improvement, methodologies, supplier management, and standards in a wide range of organizations that previously had no standards or programs in place.

Ashwini currently is the Compliance and Accreditation Manager at INFS Private Limited, where she is responsible for managing the organization's accreditation processes, preparing required documents in accordance with the accreditation standards, advising the organization on the expectations of the accreditation bodies, ensuring submission of documents to the accreditation bodies, etc.

She is also a certified auditor against several standards ranging from; Certified Lead Auditor for ISO 9001 and Technical Assessor for ISO/IEC 17025, Internal Auditor – ISO 9001, ISO/IEC 17025, ISO/IEC 17024, ISO/IEC 17020, ISO/IEC 17043, and ISO/IEC 17034.
---