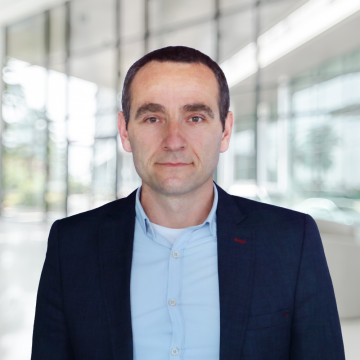 Nazim Gllareva
Infrastructure & HelpDesk Supervisor
Nazim is the Infrastructure & HelpDesk Supervisor at PECB. He coordinates and manages the functions of all Servers, computer systems and ensures that all hardware, software, networks, and related applications operate correctly and efficiently. He is responsible for overseeing the day-to-day activities of Information Technology and HelpDesk operations to ensure clients and PECB staff receive optimal service and support.
With more than 20 years of hands-on extensive experience in Information Technology and team management, along with his education in computer science, he holds the following credentials: CCNA, Cisco Certified Network Professional as well as certificates on various ISO/IEC management systems standards in Information Security and Quality Management.
---