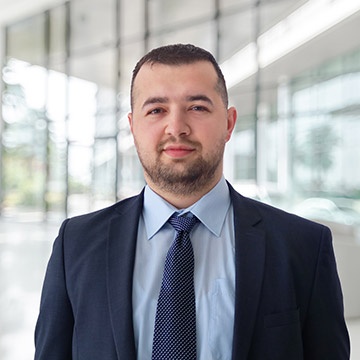 Valon Beqaj
Customer Service Supervisor
Valon is responsible for managing the customer service department to ensure exceptional customer experience in accordance with the company's vision of becoming a global benchmark in the certification industry. He leads the efforts in customer satisfaction and oversees the new projects of the department.
While serving in his role as the Customer Service Supervisor, Valon ensures professionalism, ethics, and integrity of the department. He develops and directs customer service strategies to improve the overall service quality.
With an experience in business development, macroeconomic analysis, fiscal analysis, quality assurance, sales, and marketing, Valon is able to achieve the desired results by leading and coaching the Customer Service teams in various projects and tasks that bring innovative, efficient, and sustainable results.
Valon holds an MBA degree from Kent State University as well as a bachelor's degree in Management and Statistics & Economics from the Rochester Institute of Technology.
---