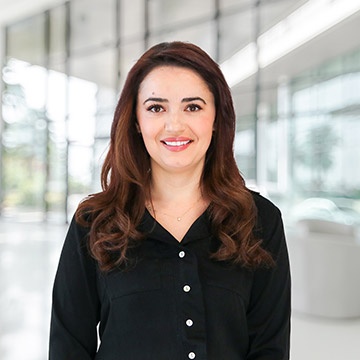 Fitore Makolli
Examination Associate Supervisor
Fitore is the Examination Associate Supervisor at PECB. For over four years, she has been working in the Compliance department as a part of the accreditation for ISO/IEC 17024, and has contributed to the company's vision to become the benchmark for providing training and professional certification services.
As a leader, Fitore oversees all activities within her department; she creates and updates procedures, while always making sure that the examination process is continuously improved to guarantee premium quality.
She holds a Bachelor's degree in Agronomic Engineering from the University of Prishtina and a Bachelor's degree in English Language Translation from the faculty of Philology. She is currently studying Banking and Finance for a Master's degree. Furthermore, she holds professional certifications in Information Security, Quality Management, and Risk Management.
---