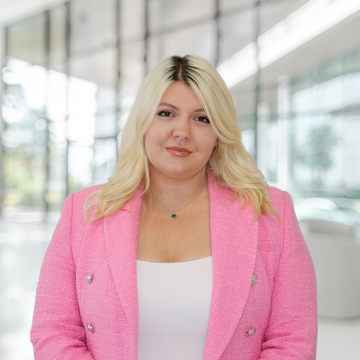 Dea Mustafa
Operations Associate Supervisor at PECB University
As PECB University's Associate Operations Supervisor, Dea ensures the smooth operation of the existing portfolio educational programs and graduate student programs. She participates in the development and implementation of systems and processes to establish and maintain records for the operating unit.
In her role, Dea also coordinates with departmental staff regarding effective program delivery through daily cooperation with the student affairs office to ensure compliance between program objectives and the student development plan.
Along with an MBA in Innovation and Entrepreneurship, Dea has obtained a wide range of certificates in various ISO management systems standards in the fields of Information Security, Quality Management and Education Systems Management.
---