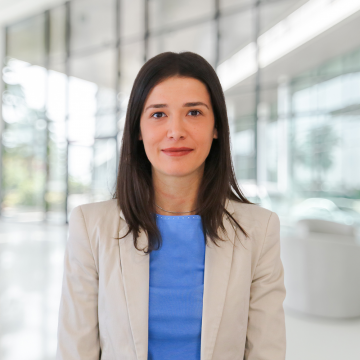 Donika Gashi Fazlija
Training Development Associate Supervisor
As a Training Development Associate Supervisor, Donika is in charge of coordinating and managing training projects within the Quality Management, Health and Safety, and Sustainability portfolios.
Her main responsibilities include reviewing and improving educational and marketing content related to the above mentioned portfolios. She encourages and leads her team in delivering qualitative products that meet customers' needs sufficiently and consistently.
Donika joined PECB in September 2017. Since then, she has demonstrated the highest levels of service and commitment to the mission and vision of the company. Her extensive knowledge and experience in Training and Development enable her to deliver high-quality work.
Donika holds a Bachelor's degree in Economics from the University of Prishtina, and a Master's degree in Human Resources Management from the University of Sheffield. She also holds professional certifications in Information Security, Quality Management, and Risk Management.
---