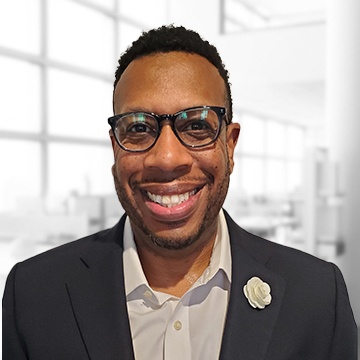 Antwon Farrior
Quality Management and Accreditation Expert


Former Accreditation Specialist and Consultant for Product Certification Accreditation Program for the ANSI now ANAB

Antwon has a rich professional and educational experience in a variety of fields. Currently, he serves as Senior Quality Specialist at the American Nurses Credentialing Center (ANCC). He is in charge of operationalizing the ANCC in line with international standards and he also manages internal and external audits, supports and leads teams working on various quality-related tasks.

Additionally, Antwon manages the process of maintaining the ISO 9001 certification for all ANCC credentialing programs; plans, prepares, and coordinates interviews for internal and external audits; administers, facilitates, and monitors corrective actions for non-conformities, root-cause analyses, and continuous improvements to the QMS.

In the past, Antwon has worked for the American National Standards Institute (ANSI) (now the ANSI National Accreditation Board (ANAB)), where he managed product certification bodies' external audits, accrediting bodies' joint assessments, and ISO member bodies, such as Standards of Council Canada and ICONTEC. During his time at ANSI, he participated in the Pacific Accreditation Cooperation (PAC) Peer Evaluations with accrediting bodies from Vietnam (BoA), Japan (JAB), and Australia and New Zealand (JAS-ANZ).

Antwon holds a BA degree from the Winston-Salem State University, and has been part of educational experiences at USDA Graduate School in Washington, DC, as well as Georgia Institute of Technology in Atlanta, Georgia. He is also certified against several ISO standards, including here ISO 9001 (as team leader and internal auditor) and ISO 17065, etc.
---