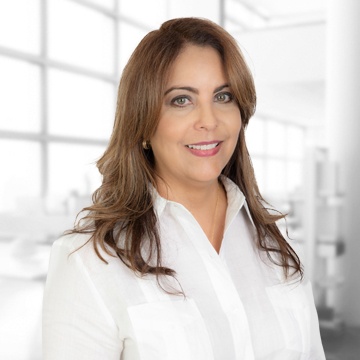 Haydée Quiñones
President and CEO of Certified Risk Management Group, LLC.


ISO 31000 Committee

Haydée is the President and CEO of Certified Risk Management Group, LLC. She has international and interdisciplinary subject-matter expertise in business continuity, risk management, governance and resilience management systems, records management, quality management, emergency response programs, health and safety, and liability risk management.

With the support of excellent professionals, each competent in their field, Haydée leads teams that have the responsibility of providing diverse management consulting and emergency response services.

Haydée's experience also encompasses conducting research projects and analyzing emerging risks, presenting their results, and generating recommendations for organizational policies, governance, and resiliency.

Haydée holds a bachelor's degree in Industrial Engineering from the University of Puerto Rico, Mayagüez Campus. She has a professional engineering license from the College of Engineers and Land Surveyors of Puerto Rico (CIAPR) and is a member of the Commission for risk management, emergencies, and disaster response of the CIAPR.

There are several causes that are dear to Haydée, among which is the protection of the planet and the environment. She is a volunteer on the Climate Change Council of Puerto Rico's Working Group 3 —Effects on Society and Economy. Specifically, in disaster management and climate change risk assessments on critical infrastructure.

Considering that Haydée's beloved Puerto Rico has gone through continuous catastrophic disasters in the past years, she provides trainings in emergency planning and response to communities, as she believes that it is in the heart of a community where the initial response takes place. The more educated and prepared, the better off is the community in surviving and overcoming the challenges they face.

Haydée is certified as ISO 31000 Lead Risk Manager, ISO 22301 Master, ISO 9001 Lead Implementer, and ISO 55001 Lead Auditor.