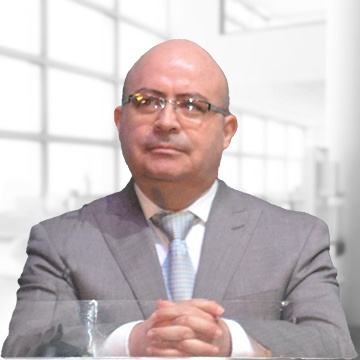 Carlos Alfonso Restrepo Oramas
CEO Restrepo Oramas SAS


ISO 31000 Committee

(CISA, CISM, CGEIT, CRISC, CBCP, Lead Implementer ISO 22301, ISO 27001, ISO 20000 Lead Auditor ISO 22301, ISO 27001, ISO 20000, Risk Manager ISO 31000, ITIL V3, COBIT 5 F).

As a professional with more than 35 years of experience, Carlos has held management positions in companies of recognized international prestige such as VISA, Synapsis, IQ Outsourcing, Superintendencia financiera de Colombia and Deloitte. Carlos Restrepo is part of the Technical Committee 262 of the International Organization for Standardization (ISO) which oversaw reviewing and updating the international standard for risk management ISO 31000: 2018. In recognition for promoting the risk culture in 16 Latin American countries, he was nominated by the newspaper specialized in economy and business "Portafolio" in the category of best business leader 2019, and he has won the award for Best Trainer in Ibero-America in 2017, 2018 and 2019 by PECB; to date becoming the Latin American that has taught the most international risk certification courses on risk, audit and control in the world in the last 5 years (274 executive trainings in 16 countries). Additionally, he has been invited as a speaker to several international conferences on Integrated Risk Management developing the topic: "Artificial Intelligence Applied to Risk Management".

His ability to combine knowledge and experience as a lecturer, professor, consultant, auditor, implementer of Integrated Risk Management Systems; as well as exercising his role as Process and Risk Manager at VISA and ERS consultant at Deloitte, have allowed him to obtain the highest quality and satisfaction rating for each of the 3,740 participants in the courses he has carried out in: Mexico, Costa Rica, Honduras, Nicaragua, Guatemala, Panama, El Salvador, the Dominican Republic, Colombia, Venezuela, Peru, Bolivia, Chile, Ecuador, Paraguay and Argentina.