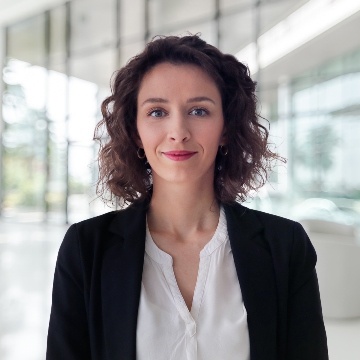 Blerta Zogiani-Gjonbalaj
Compliance Supervisor – Examination Department
Blerta is the Compliance Supervisor for the Examination Department at PECB. She has been engaged in the Compliance department as a part of the accreditation against ISO/IEC 17024 for more than five years and has contributed in the company's vision to become the global benchmark for the provision of training and professional certification services. Her previous working experience helped her in developing and managing professional and cross-cultural skills.
As the leader of her team, Blerta is responsible for the management and supervision of every activity within her department; for the creation and update of procedures while always making sure that the continual improvement of the overall examination process guarantees premium quality.
Blerta has a Bachelor's Degree in Psychology from the University of Prishtina and is currently pursuing the MBA for Quality Management at PECB University.
---