Teaching Experience
(Years)
8+
Professional Experience
(Years)
25+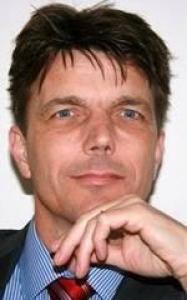 Arno Kapteyn
Current Employer: CoCorBan | City: Baambrugge
Province / State / Region: Utrecht | Country: Netherlands
---
Profile Summary
Arno Kapteyn is a Management Consultant and Interim Manager for the IM/ IT domain. He is a leading expert in the field of Information (Technology) Governance, Risk and Compliance (GRC) and the integration with Information Management, Information Security and IT Service Management. His field of expertise is the design, implementation, assurance of organizations and management systems according to the available open and industry specific organizational standards. As a trainer he uses his first hand experience of standards and frameworks like the ISO 20000, ISO 27000, ISO 31000, ISO 38500, ITIL, CobiT to connect theorie with practise.
---
Trainer specialities and experience
Here is a detailed description of the courses that the trainer is specialized in and their related experience.
Scroll to Top