Teaching Experience
(Years)
4+
Professional Experience
(Years)
10+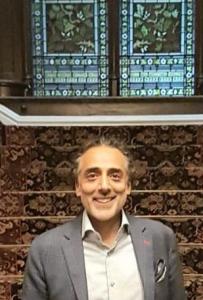 Tahir Latif
Current Employer: N/A | City: London
Province / State / Region: Greater London | Country: United Kingdom
---
Profile Summary
An experienced Information Security and Data Privacy Practitioner who has successfully led, managed and advised on complex programmes of change across multiple industry sectors to implement and embed best practice InfoSec and data protection to meet the needs of the business. Results oriented, proactive, responsible and pragmatic with a passion to solve complex problems in a creative, efficient and cost-effective way and to translate global compliance environments into actionable policies, processes and programs that enable business objectives. Skilled in delivering benefits that ensure regulatory compliance while maximising the efficiency and continual improvement of existing working processes and ensuring sustainable privacy management. Interpretation of GDPR, CCPA, APPI, HIPPA and cross jurisdictional privacy legislation including scenario planning and impact analysis. A PECB ISO 27001 certified Senior Lead Auditor and Trainer who has undertaken internal and external GDPR and information security audits, and programme managed the entire programme from inception to completion, retaining day to day accountability thereafter.
---
Trainer specialities and experience
Here is a detailed description of the courses that the trainer is specialized in and their related experience.
Scroll to Top