Teaching Experience
(Years)
10+
Professional Experience
(Years)
20+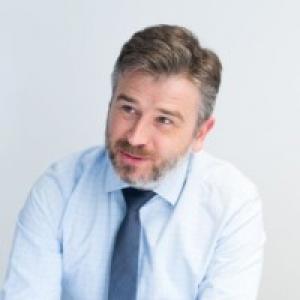 Mathieu Briol
Current Employer: Briol & Partners | City: Nil Saint Vincent
Province / State / Region: N/A | Country: Belgium
---
Profile Summary
Mathieu Briol has always been active in the consulting industry (15 y+). Expertise areas include information security, data protection, privacy, risk and compliance management, as well as business continuity/disaster recovery. He has industry experience in various sectors, including finance, utilities, healthcare and government. Major interest in Data Protection, Information Security, Compliance (Data Privacy regulations, GDPR, SOX, ...), Risk Management & Business Continuity. Mathieu is convinced that human skills, knowledge and will are key to any initiative or projects. That's why he's always looking for innovative ways to introduce awareness that really supports change management initiatives on the field. On top of his technical knowledge, he has developed an extensive (pre)sales experience, including account management, presentation skills, bid coordination and offer writing, as well as coaching other team members and project management. Mathieu cumulates Engineering, Competitive Intelligence and Business Management degrees, as well as certifications, including CRISC, CISSP, CISM, ISO29100 Lead Privacy Implementer, ISO27701 Lead Implementer & ISO27001 Lead Auditor.
---
Trainer specialities and experience
Here is a detailed description of the courses that the trainer is specialized in and their related experience.
Scroll to Top