---
PECB signs a partnership agreement with Management Systems Certification d.o.o.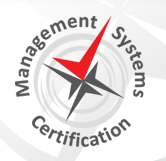 PECB is honored to announce that it has signed a new partnership agreement with Management Systems Certification d.o.o., to distribute PECB training courses in Serbia and the region. This partnership will ensure that the respective companies will give their contribution based on their expertise in offering and organizing PECB courses in various ISO standards.
"PECB has built a strong reputation in the international market for its expertise and ability to develop and deliver trainings on many ISO standards," says Eric Lachapelle, CEO of PECB. "We believe our training courses perfectly complement Management Systems Certification d.o.o. and this partnership will enable us to provide people in Serbia a cost-effective way to invest in their professional careers."
"We have set our course for the strong further growing," stressed Mr. Zivkovic, MD of Management Systems Certification d.o.o., and added: "Our orientation is to provide services of high quality and global recognition, fast and reliably. Cooperation with PECB will definitely help us to achieve that. Our intention is to further expand our service portfolio, to strengthen our position in the regional market and to provide our customers with a full set of professional services. ´All services from one source´ is one of our guiding principles which helps us answer customers´ needs more effective and efficient. We perceive the PECB training services as the missing element in our market which could generate additional competitive advantage to us. I express hope and optimism that joint cooperation, based on high professional standards, will have strong positive impact on the market," concluded Mr. Zivkovic.
About PECB
PECB is a certification body for persons, management systems, and products on a wide range of international standards. As a global provider of training, examination, audit, and certification services, PECB offers its expertise on multiple fields, including but not limited to Information Security, IT, Business Continuity, Service Management, Quality Management Systems, Risk & Management, Health, Safety, and Environment.
We help professionals and organizations to show commitment and competence with internationally recognized standards by providing this assurance through the education, evaluation and certification against rigorous, internationally recognized competence requirements. Our mission is to provide our clients comprehensive services that inspire trust, continual improvement, demonstrate recognition, and benefit society as a whole. For further information about PECB and for the full list of standards, please visit
http://www.pecb.com
.
About Management Systems Certification d.o.o.
We are one of the fastest growing certification organization in the region of Southeastern Europe. Our service portfolio includes wide range of auditing, training and certification services provided respecting highest professional standards in the field. Recognizing that a successful certification process requires significant resources, time and hard work, Management Systems Certification d.o.o. accepts its role very seriously and strives to go above standard, to create confidence among social subjects and thus encourage the advancement of society as a whole. We are happy to contribute to success of our clients and therefore we are committed to justify the given trust. We invite you to visit
http://mscertification.rs
/ for more information about us and our services.