Expérience de formation
(Années)
6+
Expérience professionnelle
(Années)
15+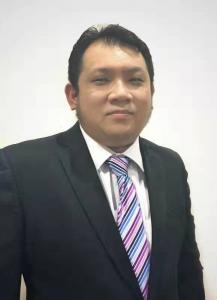 TIAN SOON ONG
Employeur actuel: ASAP MANAGEMENT SERVICES | Ville: JOHOR BAHRU
Province / État / Région: N/A | Pays: Malaysia
---
resumé du profil
Mr. Ong graduated with BA (Honours) from University of Greenwich, UK and Master of Science in Accounting and Financial management from London Metropolitan University, United Kingdom. He has many years of experience in the manufacturing industry and providing consultation to clients of small and medium enterprises, public listed companies as well as multinational corporations. Mr. ONG currently serve as a managing partner of an international consultancy firm based in Malaysia and Singapore, which provides business advisory, sustainability Report, corporate governance services, Internal audit, performance improvement, Business technology solutions, Quality management system and pre-IPO. Experiences gained by Mr. Ong include manufacturing, Aerospace, Food, Services, Construction, Hospitality, FMCG etc. Mr. Ong leads the Internal audit team covering the South East Asia Region as well as Greater China and currently, he involves in internal control reviews for companies seeking Initial Public Offering (IPO) on National Stock Exchange of Australia (NSX), Singapore Stock Exchange and Bursa Malaysia and developing Risk Management Structure, Sustainability Report and Framework in compliance of post or pre listing requirements. Mr. Ong also lecturing in private college for ACCA module, UK diploma and degree. He is HRDF certified trainer provide corporate training and workshop cover director's duty, corporate governance, risk management, transfer pricing, change management etc. He is also PECB certified trainer of ISO training. Mr. Ong is a Fellow Member of Chartered Institute of Management Accountants (FCMA), Member of Chartered Global Management Account (CGMA). Member of Malaysia Institute of Accountants (MIA). Registered Filing agent Singapore. He is also expertise in ISO implementation and advisory as Certified Lead Risk Manager in ISO 31000, Lead auditor for ISO 14001 and Aero Space Standard, AS 9100 D implementer. Mr. Ong is the Audit Committee Chairman and Non-executive director for Nexgram Holdings Berhad (0096).
---
Spécialistés du formateur et expérience
Voici un détail des cours spécialisés suivis par notre formateur, sa formation et son expérience professionnelle dans les cours respectifs.
Défiler vers le haut