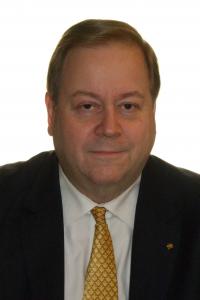 Dominique Volon
Employeur actuel: IT Transforming For Benefits | Ville: Courcelles
Province / État / Région: Hainaut | Pays: Belgium
---
resumé du profil
Information Security TRUSTEE : C-level Manager, Trusted Advisor & Global Security Architect (Risk, Compliance, IT, CyberSec) in IT & Information Security Management acting throughout the Entreprise. Evangelizer for Performance, Quality, Security, Risk and Reliability of IS services. Roadmapping, designing and implementing Global Architectures & Management Systems around Life Cycles to provide business outcomes. Certifications : PECB ISO 27001 LI, ISO 27005 Lead Risk Manager, Certified DPO under GDPR, ISO 27032 Lead Operational CyberSecurity Manager, TOGAF 9.1, PRINCE2 Practioner, ITIL v3 ITSM Expert Ed. 2011, LEAN IT, CISM, SABSA. EVANGELIZER : Shaper, Catalyst, IT management Practitioner inside Infrastructure and Security in business domains (e-governement, e-payment, industry). Digitalisation ("e"-factor). Multi-sourcing (out/in). QUality & IT performance : Management Systems, BSC, Priocess maturity, conformance testing (ISO 9646), compliance to laws. Organising and performing Information Security functions inside organisations (BLUEPRINTING in delivery and operations). LEADER, COACH, entrepreneur for the development of IT organisation, services and support staff. Customer and User perspectives. Governance and Magement of IT including Change Management process on the whole organisation by rethinking and conducting activity portfolio's and service catalogues. PRACTITIONER : practice of board management, sponsor, general advisor and transformation director roles, programme management and service management roles up to C-level (Director General) in Information Security as well as IT Service Management Role & Reference Models. Convincing & influencing up to the level of the Council of Ministers. Global Enterprise Security Architecture : Governance & Organisation definition & reshaping security R&R, Information Risks, IT Compliance by Architectural Design Principles and Service Management, Management of InfoSec and CyberSec.
---
Spécialistés du formateur et expérience
Voici un détail des cours spécialisés suivis par notre formateur, sa formation et son expérience professionnelle dans les cours respectifs.