Reducing Risks and Managing Security with ISO 28000

Finding strategies to reduce risks and strengthen supply chain reliability and at the same time meeting both regulatory and customer specific requirements is a primary goal of all organizations who delivery products and services. This is especially true for companies who operate transportation, logistics and manufacturing systems in the scope of their businesses. For companies who operate in the global multi-border environment, security of the supply chain has always been a major concern that requires strategic management. Security management must be adept at preventing and reducing the risks from different potential situations such as terrorism, organized crime, piracy, and other types of supply chain security risk. This is an important issue for business survival.
By strategically implementing an ISO 28000 system within your organization and operation, you will decrease risks and create institute stability, reliance and market advantage for fulfilling customer requirements and meeting very high standards for systemic security management.
The principal of the standard is to implement best practice framework for all components within the supply chain; internal, external and third party. The system focuses on mitigating potential security problems and assuring confidence in the security of the supply operations through all identified threats. This system integrates with other management processes for the full program of addressing threats, creating a chain of custody for materials, and meeting international and border security programs.
Supply chain security management is having a mature and effective security oversight system in place through protocols, agreements, records, surveillance, personnel and the management of trusted suppliers for a complete proven end-to-end program.
What is supply chain security?
In the global economy, the transportation of goods that is motivated by the outsourcing services has never been more complex than now. Sources of raw materials, component needed for production and completed goods are all globally manufactured and as a result, are moved through an international supply chain.
Additionally, supply chain security is based on the implementation of strategic logistics and controls within the global international shipping and border transportation infrastructure which has both private and public agency oversight.
What is ISO 28000 security management?
ISO 28000, a quality management system standard, is intended and implemented to manage the security assurance across the supply chain operations for logistics based organizations. Due to its effectiveness, this standard is a model used by many companies from different industries such as manufacturing, information technology and finance as well. ISO 28000 has successfully attracted different industries because of the combined systems for physical, human and informational integration of security management for tightly protected assets and service deliveries.
The current climate of trade in the globalized market has significantly increased competition and economic tension resulting in demand for products and/or services delivered in a faster and more affordable yet reliable manner for wholesale and end users. The distributors, vendors, customers, manufacturers, organizations, resources, activities, information, etc., are all integral in the process of handling and/or delivering the products worldwide. Any interruption at any point in the process of supply and delivery, the organization may face intense financial impacts and operational problems.
Many countries are failing to keep their supply chain secure as the international trade is growing. To meet this need, ISO 28000 addresses security gaps with its Security Management System. Any company in the supply chain involved in logistic services can become certified with ISO 28000 to manage the protection of their entire system for receipt and transport of goods and the delivery of services while optimizing successful fulfillment and minimizing risks. This results in a high level of reliability and the achievement of profit by minimizing loss and staying within international requirements and laws for environmental management, security management and international customs.
ISO 28000 implements a full supply chain security program through the management of risk throughout the supply chain process based on the ISO 28000 certification standard. Once in place, the business intelligence is strategically employed to monitor risks and threats and to implement controls with effective management (i.e. training, document controls, internal audit and key performance indicators).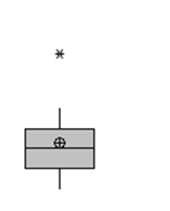 Applying ISO 28000 will ensure a great range of benefits to your organization:
Managing Risk – Manage security risks throughout your organization and supply chain. Stimulate businesses to protect their own processes within supply chains systems
Financial Performance – Allow management to target certain resources in fields of maximum concern. Decrease expenses through reduction of security incidents cases which may result reduction in corporate insurance premiums, and allow for more profit within the supply chain
Increase Profitability – Retain and gain customers and ex pand market reach of the service potential
Operational Performance Improvement – Simplify your business and advance the transport of goods across the borders. Target your organization's security management practices with international best practices and become additionally certified in the international customs systems
Organizational Reputation – Assure partners of your business engagement to the safety of people and security of services and goods.
Advertising Benefit – Create new opportunities and gain new business.
How does ISO 28000 certificate help you?
ISO 28000 provides great values to different types of organizations. ISO 28000 management system will enrich your company success and solidity by helping you to reach out and respond to customer requests.
The certification defines the requirements of a security management system which directly supports the mission and vision of the supply chain of your organization. It is a foundation of your organization and influences directly and indirectly on the performance of your supply chain system. Through ISO 28000 certification, there are multiple strategies to protect your whole organization that will assure the entire system is managed as one.
Having ISO 28000 certification shows that your organization is controlled by the right techniques, and that the quality of the whole system is maintained as the major requirement of the organization. It is an important message which needs to be delivered to the partners or shareholders of the organization.
ISO 28000 certification will build value of your brand in many ways. It will improve the system efficiency of your business, and help you in your outreach to a greater market. The outcome of ISO 28000 is a more reliable company with greater confidence for customers, higher productivity and measurable savings through operational efficiency and effective supply chain security management system.
PECB is a certification body for persons on a wide range of professional standards. It offers ISO 28000 training and certification services for professionals wanting to support organizations on the implementation of these management systems. It protects your properties from manufacturing to sale, combining traditional practices of supply chain management with the security requirements driven by threats such as terrorism, piracy, and theft.
---
Author:
Erita Rexhepi is a Portfolio Marketing Manager for Continuity Resilience and Service Management at PECB. She is in charge of conducting market research while developing and providing information related to CRSM standards. If you have any questions, please do not hesitate to contact her: marketing.crsm@pecb.com
Contributor:
Jan Decker- Consultant in Emergency Management, Crisis Management and related Business Continuity plans, programs, and information systems. She is certified ISO 22301 Lead Implementer and Lead Auditor Trainer. If you have any questions, please do not hesitate to contact her: Jan.decker@comcast.net
---