Profit, People & Planet with ISO 20121

The Three P('s)
illars
of Sustainability
The concept of the "triple bottom line" was firstly introduced in 1994 by John Elkington, with the idea of organizations preparing three different bottom lines in order to measure their financial, social and environmental performance. The first bottom line stands for the traditional measure of corporate profit, specifically for the profit and loss account. The second line puts to light how socially responsible has the company been, and how much should it have been throughout its operational history (also referred as "people's account"). Last but not least, the final bottom line, the company's "planet" account, materializes the environmental measurement of a specific company. In this light, it is considered that only a company that possesses the "3 P's" is perceived as responsible, by taking into account the full costs of the impacts of doing business.
Essentially, the TBL tries to convey the "what you measure is what you get" message, because what you measure is what you are most likely to pay attention to. Consequently, when organizations measure their strategic operations, including how they're affecting the social and environmental spheres, they are socially, as well as environmentally liable organizations.
The ISO 20121:2012 standard reflects on the TBL methodology by focusing on helping organizations of all sizes in the events and hospitality industry - by integrating sustainability into their every-day operational practices. It is also worth mentioning that this standard was launched the same year when the London Olympics were held (2012) because the Olympics Committee used the standard to help organize the most sustainable Olympic Games until that point in time.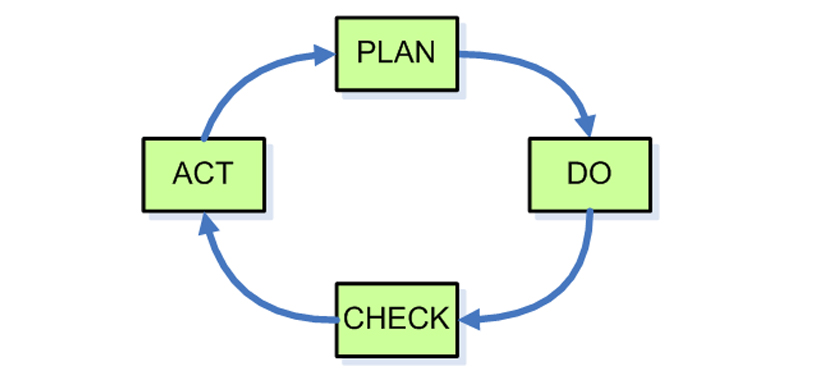 In line with other ISO standards, ISO 20121:2012 standard uses the Plan-Do-Check-Act (PDCA) method as well.
The standard has been designed to be flexible in order to be applicable to all types of organizations including but not limited to:
Large Events, show grounds, race tracks
Hotels, Holiday Parks and leisure complexes
Music festivals, marathons and harbor festivals
Trade fairs & large conferences
The ISO 20121:2012 is generally projected for internal use, as a tool for ameliorating the sustainability operations, and it utilizes the ISO standard framework that allows it to be in harmony with the existing management systems such as ISO 14001 (Environmental Management), or ISO 9001 (Quality Management). The significant benefits of implementing this standard lay in the fact that it uses a systematic and detailed approach whilst identifying and controlling the impacts that an event may have.
What are the benefits of ISO 20121 standard?
Increased profit – The ISO 20121 standard helps organizations find out when and where their resources are being used, as well as how the waste is being generated. This opens the doors for a step-wise analysis of the data and increases opportunities for reduction, as well as leads to cost savings.
Effectively managed risk – ISO 20121 helps organizations minimize the impact of their activities and any obstacle on local resources that could result in objections from regulators and planners.
Increased sales –By Implementing ISO 20121 guides, organizations invest towards increasing brand awareness and improve their image with regard to social responsibility. This would lead to a potentially large public and private sector client attraction.
Improved relationships with third parties – ISO 20121 assures regulators, investors and other interested parties that the organization has its impacts under control and that it can foresee a conflict with the local communities.
In conclusion, ISO 20121 is a standard that can be applied to any event, be that small or large. It can also be implemented internally by organizations to run their events, or by professional event organizers. What makes ISO 20121 special is the 'The Bottom Line' (TBL) comprehensive approach to social, environmental and economic aspects, which fundamentally accentuates the responsibility that organizations should have in order to operate.
It's 2018, and the publicity that ISO 20121 is generating with events certifying is becoming massive. It is very likely that in the near future, all event organizers will require some proof of reliable sustainability management regime. For most organizations, that reliability is achieved with ISO 20121.
Author:
Ardian Berisha is the Webinar Marketing Manager at PECB. He is in charge of conducting market research while developing and providing information related to ISO standards. If you have any questions, please do not hesitate to contact him: marketing.ism@pecb.com.
---