Education is an ever-evolving space. That is why in this increasingly diverse world of individuals and rapid digital transformation reshaping every aspect of our lives, the "one-size-fits-all" concept simply does not apply anymore. It is therefore imperative that each education provider understand how to embrace this trend by acknowledging, and most importantly, addressing the diverse nature, unique needs, and learning preferences of each individual.
We remain committed to acknowledge this multitude of different types of learners and help them all equally improve their skills and develop professionally and intellectually. In order to achieve this, and ensure that learning is enriching, PECB has options available that easily and effectively respond to each learner's needs and preferences of receiving information.
Our training course delivery formats reflect an amalgamation of successful traditional, contemporary, and innovative learning practices, which demonstrate that the candidates have achieved the level of competence required for today's industry.
Take the next step in your education and competence development by learning more about our training course delivery formats.
Classroom
Our classroom training courses are participant-centered and delivered in different venues worldwide by PECB Certified Trainers.
This training delivery format can be especially beneficial for those wishing to learn through cooperative activities and group work as well as have interaction with peers, share experiences, ideas, and opinions. This remains the most comprehensive format that allows participants to capture the entire experience of training.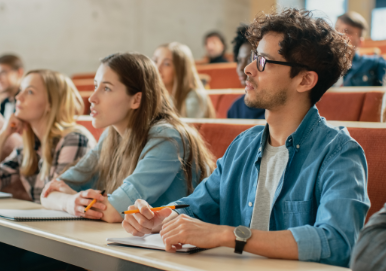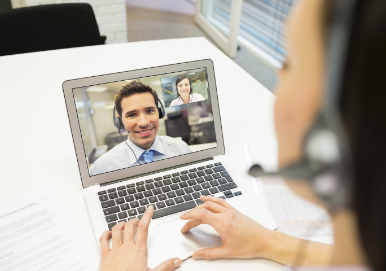 Live Online
Our live online training courses are synchronized events organized in a live virtual meeting room/classroom environment. These training courses offer an engaging and interactive learning experience led by PECB Certified Trainers via sophisticated tools that allow remote teaching.
This training delivery format makes learning more accessible to our candidates in new ways, especially to those who do not have traveling as an option, or when late-classes are the only feasible alternative.
eLearning
The PECB eLearning training courses are neither location constrained nor time-bound. This method is technologically enabled and is delivered by PECB Certified Trainers in pre-recorded video format. These training courses have been catered to meet each individual's needs and have been designed with the aim of transcending spatial and temporal restrictions.
With the PECB eLearning, it has never been easier and more convenient to be a learner. You can take these training courses from any device and location that makes learning a comfortable experience owing to the flexibility and freedom it offers. Participants will take quizzes that will allow for interactivity, and will be equipped with additional reading material to enhance their knowledge. For those interested, our Partners also will provide additional Live Q&A sessions with competent trainers to offer additional coaching.
Read More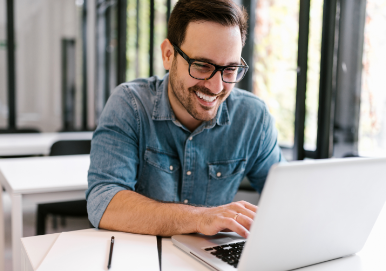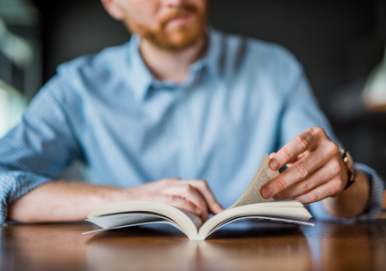 Self-study
If you want to take a training course at your own pace and a place of your choice, you can engage in self-study, for which all that is needed is access to the PECB training course materials.
One of the major advantages of our self-study training course delivery format is that you can take control of your own learning and direct your own studying. This format is feasible for participants who have a considerable knowledge on the subject and do not require assisted lecturing.
Regardless of the training course format, all participants will have access to the training course material digitally via KATE. After completing the training course in any PECB training course delivery format, you can enter the exam from anywhere in the world through the PECB Exams app. Finally, those who successfully pass the exam will be invited to apply for certification.
WHATEVER SUITS YOU BEST