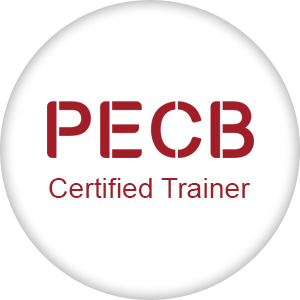 Lisa Benini
Employeur actuel: Benini Consulting Ltd. | Ville: Victoria
Province / État / Région: British Columbia | Pays: Canada
---
resumé du profil
Lisa Benini, MBCP, AFBCI, CRM Certified ISO 22301 Lead Implementer Lisa Benini has been a practitioner in Business Continuity Management, Risk Management and Emergency Management since 1991. She has provided internal and external consulting expertise to a wide range of companies within Government Agencies at provincial and local levels as well as First Response, Health, Energy, Utility, Financial, Hospitality, and Education sector. She has also worked with private sector companies (e.g. Retail, Hospitality, Insurance, Aviation). She is truly driven to make a difference in helping companies be prepared for any disruptive events. She is actively involved with the community with respect to preparedness and provides free workshops to special groups and associations. Lisa has her own consulting company since 2000. Lisa's major achievements were developing policy, standards, guidelines and templates for the BC Government when she was employed as their Senior Provincial Advisor of the Business Continuity Program. During her employment with the BC Government from Oct 2001-Jan 2008, she was instrumental with advancing the business continuity program forward and preparing ministries for dealing with major business interruptions. She also facilitated many workshops to train people on how to build business continuity plans as well as planned exercises using a number of formats from drill, tabletop and functional exercises. Lisa worked closely with Provincial Emergency Program on integrating continuity of government services into BC Emergency Response Management System (BCERMS). Lisa is also a representative on the Technical Committee for Canadian Standard Association (CSA) Z1600 Standard for Emergency and Continuity Management Program. Lisa was a certified instructor with DRI International and DRI Canada since 2001, as well as instructor for JIBC and PECB. Lisa is a board member of Emergency Preparedness for Industry and Commerce Council (EPICC) and has been instrumental in coordinating an annual 1-day seminar in Victoria, BC, Canada since 2004. Lisa achieved her CBCP in 1998 and her Master (MBCP) in 2010 from DRI International. She also received her Associate Fellow (AFBCI) from BCI in 2014. Lisa received her certificate in Risk Management from Canadian Risk Management Council of the Risk and Insurance Management Society in 2002. She also received her certificate as ISO 22301 Lead Implementer from PECB, and holds a certificate in Emergency Management from JIBC (Justice Institute of British Columbia).
---
Spécialistés du formateur et expérience
Voici un détail des cours spécialisés suivis par notre formateur, sa formation et son expérience professionnelle dans les cours respectifs.