Teaching Experience
(Years)
15+
Professional Experience
(Years)
20+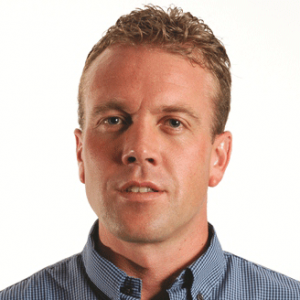 Corrie Botes
Current Employer: Solving RCM (Pty) Ltd | City: Pretoria
Province / State / Region: Gauteng | Country: South Africa
---
Profile Summary
Corrie Botes is passionate about quality of products and efficiency in service delivery. His journey in the field of risk and compliance started in 1999 and excelled during his time in various mining operations, specifically in the security, health and safety disciplines. He started as a Junior Security Officer and with regular promotions over a 4-year period excelled to be an Area Manger and a Risk Manager. He pursued his career in the risk and compliance industry and between 2001 and 2014 gained excessive knowledge to manage risk and compliance within industries such as physical security, security technology, fencing, prisons, youth centres, repatriation centres, prawn farming, large scale catering and vehicle financial. He has been recognised by the Department of Trade and Industry (DTi) in 2010 as a value contributor to quality assurance and received a quality champion award from the Minister. He continued his journey and was the Chief Operating Officer for an IT Software Development Company for 5 years. He is now the founder and Managing Director of Solving RCM (Pty) Ltd specialising in solutions for Risk and Compliance matters. These solutions include various ISO trainings, efficiency models for managing risk and compliance, 1st party audits, assessments, 2nd party audits, certification audits, software solutions, risk profiles and compliance profiles. He has a positive outlook on life and results driven. He is practical and creative in problem solving. He leads by example, ethical and diplomatic in his dealings with people. He is adaptable to work in different environment, open minded, observant, perceptive, versatile, tenacious, decisive, self-reliant, acting for fortitude, open for improvement, culturally sensitive and collaborative when dealing with situations and people. He has a giving hart and loves to travel, explore, outdoor, staying active, watching sport, enjoys his game of golf and spending time with his loved ones.
---
Trainer specialities and experience
Here is a detailed description of the courses that the trainer is specialized in and their related experience.
Scroll to Top