Teaching Experience
(Years)
6+
Professional Experience
(Years)
15+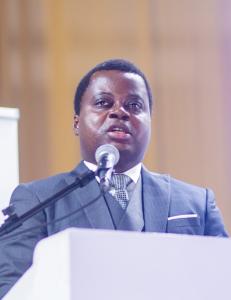 Olowolagba Etoègnidè HILLAH-AYITE
Current Employer: HRSEED | City: Lomé
Province / State / Region: Maritime | Country: Togo
---
Profile Summary
Consultant en système d'information et Organisation, j'ai à mon actif plus de 15 ans d'expérience dans les systèmes d'information et dans le conseil en management. Mon Cabinet conseils HUMAN RESOURCE SEED (HRSEED), partenaire PECB, a pour mission de contribuer à la performance des organisations en les accompagnant à aligner leurs systèmes de management aux standards internationaux. Nous aidons donc les professionnels et les organisations à faire preuve d'engagement et de compétences en leur fournissant des formations précieuses et des évaluations rigoureuses de leurs systèmes de management selon les normes ISO.
---
Trainer specialities and experience
Here is a detailed description of the courses that the trainer is specialized in and their related experience.
Scroll to Top