Teaching Experience
(Years)
4+
Professional Experience
(Years)
10+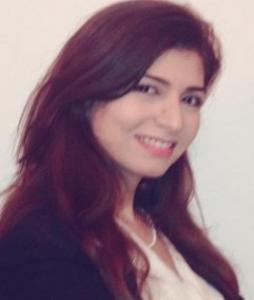 Mariem Khechine
Current Employer: N/A | City: Jardins d'El Menzah
Province / State / Region: Ariana | Country: Tunisia
---
Profile Summary
Mariem has 13 years of experience in the field of management consulting, putting into practice proven methods for the study and the optimization of the organizations. She had 4 years of experience in the scientific research in the field of the system dynamics and in the higher education, teaching courses related to the production management. She also had an Experience in private national and international firms as a process expert : a valuable experience at SUNGARD as a PPQA- Product and process Quality Assurance- Consultant, CMMI -Capability Maturity Model Integration- consultant and as PMO - Project Management Officer. She founded Best Lean Consulting in 2017 and worked on managing operational excellence projects while ensuring trainings for Lean and Six Sigma tools and methodology. She has a strong expertise in continuous improvement approaches and change management.
---
Trainer specialities and experience
Here is a detailed description of the courses that the trainer is specialized in and their related experience.
Scroll to Top