Teaching Experience
(Years)
15+
Professional Experience
(Years)
15+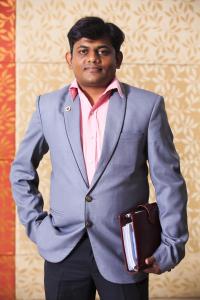 Kunal Panchamia
Current Employer: N/A | City: Mumbai
Province / State / Region: N/A | Country: India
---
Profile Summary
An innovative, dynamic and highly energetic techno commercial professional with a proven ability to identify and capitalize on business opportunities. 17+ years of total Experience of Technically sophisticated and business savvy versatile leader, articulated communicator and SME in the domains of Cyber Resilience, Risk Management, Business Continuity Management, DR, Cyber Security, Information Security, ISO27001, ISO31000, ISO22301, ISO20000, Investigations, Audits & Reviews, Cyber Laws, Consulting and Advisory, Compliance and Governance, PCI - DSS, ITIL/ITSM/ITRM, NIST, GDPR and Data Protection Act. Delivering Business Value and Optimal Solution Results in High-growth Environments across all Business Sectors and Verticals like Govt. undertakings, Banking, Finance & Insurance, IT/ITES, Pharmaceutical, Aviation, Manufacturing and Energy & Telecom.
---
Trainer specialities and experience
Here is a detailed description of the courses that the trainer is specialized in and their related experience.
Scroll to Top