Teaching Experience
(Years)
2+
Professional Experience
(Years)
5+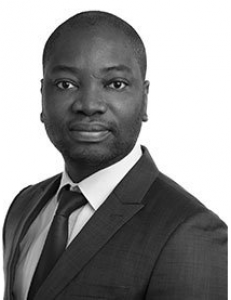 Abdel Farid ALE
Current Employer: Deloitte France | City: Puteaux
Province / State / Region: N/A | Country: France
---
Profile Summary
Abdel Farid (+8 années d'expérience) EY/Orange Cyberdéfense/ Grant Thornton/Deloitte. Il a été PCI QSA dans une précédente expérience, dispose actuellement des certifications : ITILv3, CISA (Certified Information Systems Auditor), CHFI (Computer Hacking Forensic Investigator), CEH (Certified Ethical Hacker), PECB ISO 27001 Lead Auditor, PECB Lead Pen Test Professional.
---
Trainer specialities and experience
Here is a detailed description of the courses that the trainer is specialized in and their related experience.
ISO 27001
Lead Auditor
Training Experience (Hours):0
Professional Experience (Years): 7
CF
Manager
Training Experience (Hours):0
Professional Experience (Years): 7
Scroll to Top