Teaching Experience
(Years)
2+
Professional Experience
(Years)
5+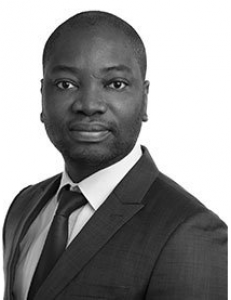 Abdel Farid ALE
Current Employer: Grant Thornton France | City: Puteaux
Province / State / Region: N/A | Country: France
---
Profile Summary
Abdel Farid (+7 années d'expérience) a commencé sa carrière chez EY et a rejoint après Orange Cyberdéfense pour se consacrer entièrement à l'activité Cybersécurité. Aujourd'hui Manager Cybersécurité chez Grant Thornton au sein du département Business Risk Services, il développe les offres, encadre les équipes, et apporte son expertise pour des missions variées autour des problématiques liées à la Cybersécurité. Il a été PCI QSA dans sa précédente expérience, dispose actuellement des certifications : ITILv3, CISA (Certified Information Systems Auditor), CHFI (Computer Hacking Forensic Investigator), CEH (Certified Ethical Hacker), PECB ISO 27001 Lead Auditor, PECB Lead Pen Test Professional et est membre du CLUSIF (Club de la Sécurité de l'Information Français).
---
Trainer specialities and experience
Here is a detailed description of the courses that the trainer is specialized in and their related experience.
ISO 27001
Lead Auditor
Training Experience (Hours):0
Professional Experience (Years): 7
CF
Manager
Training Experience (Hours):0
Professional Experience (Years): 7
Scroll to Top