Trainer Profile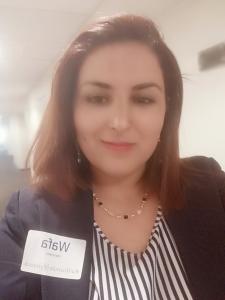 Wafa Hammami
Contact Details
Current Employer:
Dr Oetker GIAS
Province / State / Region:
Ben Arous
Teaching Experience (Years)
2
+
Professional Experience (Years)
10
+
Profile Summary
Diplômée d'ingénieur national en génie logiciel, j'ai rapidement intégré le marché du travail où j'ai gravi les échelons jusqu'à devenir IT Manager. Durant ces treize dernières années, j'y ai acquis une solide expérience en matière du management, d'administration des systèmes d'information et de la protection des données des utilisateurs et système, et ce, dans le respect des bonnes pratiques ITIL et des normes ISO. En outre, j'ai eu l'occasion de participer à la divers projets complexes tels que la mise en place d'un Datacenter virtualiser avec haute disponibilité, la mise en place d'un plan de reprise d'activité.., ceux en appliquant les guide line de PRINCE2. En plus de mon activité principale en tant que IT, j'ai été appellé à auditer divers processus et système en tant que auditeur interne ISO 9001, 14001, 22001 et bien évidement ISO27001,d'ou j'ai assimilé des solides connaissancesen audit ainsi que en analyse de processus. Rigoureux, méthodique et expérimenté,sont mes soft skills.
Trainer specialities and experience
Here is a detailed description of the courses that the trainer is specialized in and their related experience.