Teaching Experience
(Years)
10+
Professional Experience
(Years)
20+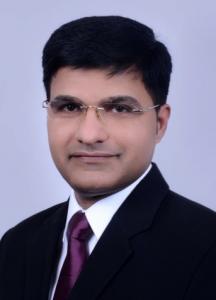 Anil Kumar Makhija
Current Employer: N/A | City: Phnom Penh
Province / State / Region: Phnom Penh | Country: Cambodia
---
Profile Summary
Anil is a senior Information Technology professional with 22 years of overall experience. He has worked for customers in Banking & FInancial Services, Retail, and Life Sciences. He has extensive experience in implemention of Information Security, Cyber Security and Software Quality Controls in global locations. He has led Implementaiton, Audits and Certification programs (ISO 27001, ISO 9001, CMMI-DEV, CMMI-SVC, SSAE 18 / ISAE 3402) across multiple countries, such as Philippines, Vietnam, China, India, France, Spain, Netherlands, Belgium, Morocco, and US. Anil has also been involved in vendor audits, as vendor management head, and has leveraged outcomes of vendor audits (IT vendors) to drive strategic sourcing / procurement strategy for a leading German conglomerate.
---
Trainer specialities and experience
Here is a detailed description of the courses that the trainer is specialized in and their related experience.
Scroll to Top