Teaching Experience
(Years)
6+
Professional Experience
(Years)
15+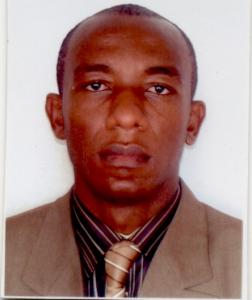 MASSOM EITHEL SYLVIAN
Current Employer: MINISTRY OF PUBLIC HEALTH | City: YAOUNDE
Province / State / Region: Centre | Country: Cameroon
---
Profile Summary
Informaticien de nationalité camerounaise né le 28 mai 1978, il jouit au 1er Janvier 2019 de 17 ans d'expérience professionnelle. Titulaire du Diplôme d'Ingénieur des Travaux Informatiques à l'Institut Africain d'Informatique au Cameroun, il est aussi nanti d'un Master en Sciences de l'Ingenieur spécialité Génie Informatique diplômé de l'Université Protestante d'Afrique Centrale (UPAC), d'un Master en Sécurité des Systèmes d'Information à l'Ecole Nationale Supérieure Polytechnique (ENSP) de Yaoundé et d'un Master en Administration des Entreprises de l'Université de Poitiers en France. Il est aussi certifié Linux LPIC1 (Administrateur Linux), LPIC2 (Ingénieur Linux) et LPIC3 (Expert Linux) depuis l'an 2014. Depuis novembre 2011, il a déjà à son actif, animé plus de 35 ateliers de préparation aux certifications Linux tous niveaux confondus, avec l'Agence Universitaire de la Francophonie (AUF) www.auf.org, et aussi à titre privé, dans 07 pays francophones (Cameroun, Gabon, Congo Brazzaville, Congo Kinshasa, République Centrafricaine, Burundi et Haïti) pour un bilan d'un peu plus 300 certifiés Linux LPI. Fort de cette expérience, il s'intéresse aujourd'hui aux questions de gouvernance de la Sécurité des Systèmes d'Informations et des bonnes pratiques, à l'instar de la norme ISO 27001 relative au Management de la Sécurité des Systèmes d'Information dont il est non seulement certifié mais aussi formateur agréé. Il a, à tour de rôle été Chargé d'Etudes Assistant (i.e Chef de Service) numéros 1 et 2 dans les Cellules Informatiques du Ministère des Affaires Sociales et du Ministère de la Santé Publique. Depuis le 10 octobre 2013, il est le Chef de la Cellule (i.e Sous-Directeur) de Gestion du Projet SIGIPES (Système Informatique de Gestion Integrée des Personnels de l'Etat et de la Solde) du Ministère de la Santé Publique de la République du Cameroun www.minsante.gov.cm. Plusieurs autres prestations d'envergure dans le domaine des Systèmes d'Information ont été menées en tant que Consultant au Bureau International du Travail et à l'Organisation Mondiale de la Santé.
---
Trainer specialities and experience
Here is a detailed description of the courses that the trainer is specialized in and their related experience.
Scroll to Top