Trainer Profile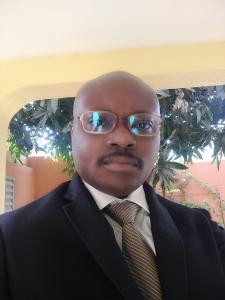 Bila Armand GUEBRE
Contact Details
Current Employer:
ACGS Consulting SARL
Province / State / Region:
Kadiogo
Teaching Experience (Years)
8
+
Professional Experience (Years)
10
+
Profile Summary
Bila Armand GUEBRE: M.Sc. - ACGS CONSULTING Managing Partner. Experience: Decade of professional achievement. Technical operations management in MINING & SUPPLYING INDUSTRY – Operations supervision, technical staff coordination on exploration projects, EHS inductions, elaboration of emergency procedures, rules and regulations for camps/sites, local communities affairs management. Projects management in TELECOM ENGINEERING SUPPLYING– Technical installations of telecom equipments, radio-link, FO, and equipment powering infrastructures; Civil engineering for telecom, bases for erected infrastructures, outdoor shelters, FO and other telecom equipments; Integrated management system - QHSSE evaluation, implementation, auditing supplyers compliance; Operations coordination in mapping projects, designing of GIS, map data collection project leading.
Trainer specialities and experience
Here is a detailed description of the courses that the trainer is specialized in and their related experience.