Teaching Experience
(Years)
25+
Professional Experience
(Years)
25+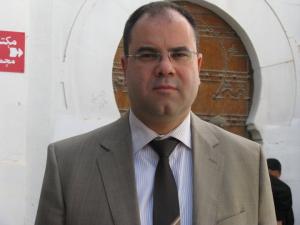 EL HASSEN TAKTAK
Current Employer: n/a | City: Tunis
Province / State / Region: Tunis | Country: Tunisia
---
Profile Summary
El Hassen TAKTAK est PECB Certified Trainer / Lead Auditor (ISO 9001) and Led Implementor (ISO 9001) et est formateur depuis plus de 25 ans. Il est titulaire d'un Accredited MBA (anglais), 2 Mastères Professionnels (Banque, Prospective), un Mastère de Recherche (Gestion), Certifications en Management de Projets (PMI et Ecole Centrale de Lille) et du Diplôme des Etudes en Assurances (IAA). J'ai dirigé plusieurs projets stratégiques et j'intervient en tant que formateur notamment pour l'Ecole Supérieure de la Banque de France (ITB), Académie des Banques et Finance de Tunis (Contrôle de Gestion), Ecole nationale des ingénieurs de Tunis (Business Plan de l'innovation), Institut de la Bourse de Tunis (Contrôle de Gestion, Management de projets et Qualité) et pour des programmes internationaux d'entreprenariat (Fondations, …). Directeur dans une Grande institution financière privée disposant d'une expérience professionnelle de 30 ans dans le Contrôle de gestion, le Pilotage de la Performance, La Qualité et le Management de Projets. Fondateur et Prémier Président de l'association Tunisienne des Controleurs de Gestion (cogeref.org). Contacts: Mail : elhassen.taktak@gmail.com; Phone / WhatsApp: 0021698223457.
---
Trainer specialities and experience
Here is a detailed description of the courses that the trainer is specialized in and their related experience.
Scroll to Top