Teaching Experience
(Years)
15+
Professional Experience
(Years)
15+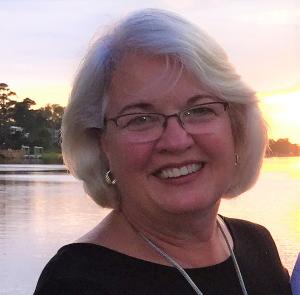 Susan Briggs
Current Employer: N/A | City: St. James
Province / State / Region: North Carolina | Country: United States
---
Profile Summary
Susan L.K. Briggs is known nationally and internationally for her work developing and implementing Environment, Health and Safety Management Systems in manufacturing, research and government organizations. Further, she has been involved in ISO Standards for 20 years, including: (1) Chairperson of the U.S. Technical Advisory Group on Environmental Management, negotiating the requirements in ISO Environmental Standards; (2) Member of the ANSI-ASQ Accreditation Council overseeing the accreditation of certification bodies in the U.S; (3) Member of the ISO Joint Technical Coordination Group task force that wrote 'Annex SL', ISO's core management system requirements and the related guidance now used in all ISO management systems standards; (4) Convener of ISO's international working group responsible for the 2015 revision of ISO 14001 published in late 2015. Ms Briggs provides technical support, training and audit services (1st, 2nd & 3rd party audits) to organizations of all sizes in a variety of sectors, including certification bodies, on ISO 9001, ISO 14001, ISO 45001 (OHSAS 18001) and integrated EHS and Quality management systems. Susan L.K. Briggs graduated from Harvard University with a Bachelor degree in Natural Science, concentrating in environmental science and statistics. She has numerous publications in technical journals, including authoring "ISO 14001:2015 Environmental Management System Handbook: A practical guide for Small and Medium Size Enterprises (SMEs)". For more information on how Susan LK Briggs can assist your organization, visit her website www.slkbriggs.com or contact her at slkbriggs4@gmail.com.
---
Trainer specialities and experience
Here is a detailed description of the courses that the trainer is specialized in and their related experience.
Scroll to Top