Trainer Profile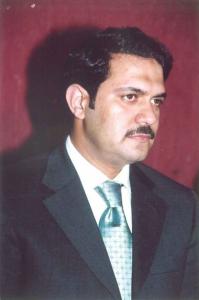 Muhammad Umar Farooq
Contact Details
Current Employer:
Free Lance
Province / State / Region:
Punjab
Teaching Experience (Years)
2
+
Professional Experience (Years)
15
+
Profile Summary
A project management professional for two decades, started an initiative of sharing knowledge and experience in various fields of Expertise. While having Industry Experience in Oil & Gas sector, Construction Industry, Ministries and Software Development, handling various types of projects, now pioneering in the field of professional education and training. Certified in various aspects related to the field of Information Technology like Project Management, Information Security, IS Audit and IT Service Management has started to share the knowledge and experience. Using the classic methods of education & training, integrated with new techniques like critical thinking based upon reasoning and justification, makes it attractive for the individuals who are willing to learn the subject and to excel in the respective fields. Best wishes to all to avail an opportunity that shall not only improve their individual capabilities but also shall enhance their collective efforts within their organizations.
Trainer specialities and experience
Here is a detailed description of the courses that the trainer is specialized in and their related experience.