Teaching Experience
(Years)
6+
Professional Experience
(Years)
15+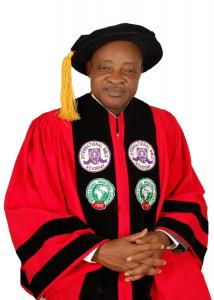 Ekerete Umana
Current Employer: N/A | City: Lagos
Province / State / Region: Lagos | Country: Nigeria
---
Profile Summary
EKERETE K UMANA, BSc, Pgd, MSc, MRM, ABCP, BCRI, FIBA ISMS/ISO/IEC 27001 LA at PECB Contact No: 234-8033057679, 08096742150 Email: umanaek@gmail.com; umana.ekerete@cscsnigeriaplc.com Career Background Summary: An Audit, Risk and Financial Manager dedicated and result–driven with over 20 years of corporate accounting, auditing, investigation and management experience. Seeking a Training contracts in well known reputable organization in Audit and Investigation, Finance to use my numerate, analytical, investigation, compliance roles to develop Audit and Compliance Portfolio management. Having acquired background experience in financial services industry, media, consulting and food and beverages industry, where I gained knowledge and experience in finance, auditing and investigation thus contributing to the achieving corporate goals whilst consistently Demonstrating a drive to exceed corporate expectation with proven record of developing and implementing financial and operational controls that improve P&L scenario and competitively positioning the firm. My career interest is in auditing and investigation, finance, risk management, business continuity Management, security Management etc. in order to attain to corporate goals of the organization and for the better growth and profitability of the firm. A critical thinker with excellent presentation, analytical and communication skills, necessary for Building successful Auditing group, corporate policies and corporate goals. Highly innovative and multi tasking, good strategic planner, can solve critical business situations in proactive manner, highly positive, attitude, adaptable to demanding situations.
---
Trainer specialities and experience
Here is a detailed description of the courses that the trainer is specialized in and their related experience.
Scroll to Top