Teaching Experience
(Years)
4+
Professional Experience
(Years)
20+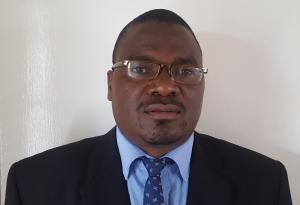 Wedzerayi Mashangu
Current Employer: LafargeHolcim | City: Chisipite
Province / State / Region: N/A | Country: Zimbabwe
---
Profile Summary
Qualifications Chartered Civil Engineer, CEng, MICE, UK Chartered Manager, CMI, MCMI, UK Project Management Qualification (PMQ), MAPM, UK PECB ISO 21500 Lead Project Manager, Canada PECB 31000 Lead Risk Manager, Canada PECB Lead Project Manager Certified Trainer, Canada PECB Lead Risk Manager Certified Trainer, Canada BEng (hons) in Civil & Water Engineering, NUST, Zimbabwe Master in Business Administration, Herriot Watt University, UK Doctorate in Business Administration (current), USA Law & Contract Administration, ICE, UK NEBOSH Certificate, UK Key Projects 24 yrs of Experience in Construction & Manufaturing Industries, in Technical & Managerial Roles Channel Tunnel Rail Link - Under Sea Railway Line, UK to France Crossrail - New London Underground Railway Line, UK South Hook LNG Terminal, Repairing Under & Above Water Concrete Bridges Elements, UK West Coast Mainline - High Speed by 2 Track Railway Line, UK M6 Toll Road - 42km, 6 Lanes Motorway, UK Construction of Cement Processing Plants, UK, Zimbabwe, Kenya & Cameroon. I have wide experience in the construction and manufaturing industries working in technical and managerial roles. I have worked in the United Kingdom, Zimbabwe, Cameroon, Kenya and Botswana. I have competence in handling technical, commercial, administrative, supervisory, health and safety issues inherent in projects. Over my years of experience I have handled training sessions in health and safety, technical, risk and project management. Based on my 24 yrs of experience in the construction and manufacturing industries, I have the competency to deliver training sessions in risk and project management.
---
Trainer specialities and experience
Here is a detailed description of the courses that the trainer is specialized in and their related experience.
Scroll to Top