Teaching Experience
(Years)
8+
Professional Experience
(Years)
10+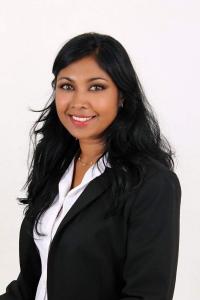 Ria Sooknarine
Current Employer: Consultant/ Trainer | City: Port of Spain
Province / State / Region: N/A | Country: Trinidad and Tobago
---
Profile Summary
A versatile, meticulous, and strategic professional with over fifteen (15) years combined experience in human resources and enhancing QHSSE performance by reducing accidents and aligning systems and outcomes with company goals. Astute and experienced in many aspects of the development and implementation of QHSSE Management Systems, business continuity, loss prevention, risk management, human resources, and food safety/hygiene.
---
Trainer specialities and experience
Here is a detailed description of the courses that the trainer is specialized in and their related experience.
ISO 22301
Lead Implementer
Training Experience (Hours):360
Professional Experience (Years): 3
ISO 9001
Lead Auditor
Training Experience (Hours):400
Professional Experience (Years): 7
OHSAS 18001
Lead Auditor
Training Experience (Hours):1440
Professional Experience (Years): 7
Scroll to Top