Teaching Experience
(Years)
4+
Professional Experience
(Years)
10+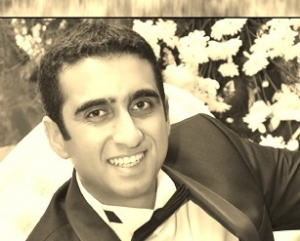 Ahmed Ghorba
Current Employer: Sabytel | City: OTTAWA
Province / State / Region: Ontario | Country: Canada
---
Profile Summary
Mr. Ghorba is an experienced Security Analyst and Compliance Specialist and ISO 27001 Lead Implementer and Certified Trainer with more than 10 years of experience in Information Security, Information Technology, Threat and Risk Assessment (TRA), security compliance and Auditing . He holds Master of Engineering in Infrastructure Protection and International Security from Carleton university. Mr. Ghorba carries 3 than three years of experience in Cyber security and quality management system auditing including creating audit plans, identifying audit requirements and criteria, collecting evidence, evaluating test cases and testing reports for governmental and private sector. He held key roles in conducting Threat and Risk Assessment (TRA) for computer networks and critical infrastructure using various methodologies such as Harmonized Threat and Risk Assessment (HTRA) and ISO 31010 methodologies. This includes system analysis, document review and analysis, evaluation of existing safeguards, gap assessment as per the Information Technology Security Guide ITSG-33 profiles Secret and PB, risk quantification, building action plans to solve residual risks and supporting Security Assessment and Authorization (SA&A). To his credit, he has performed the auditing and implementation of the relevant standards such as the Quality Management System ISO 9001, the Information Security Management System (ISMS) ISO 27001 and ISO 27002 and utilizing the ITSG-33, ITSG-11A principles and practices. His Teaching and Training expertise include working as a Teaching Assistant at the university of Ottawa during 2010 and 2011 and being a PECB ISO 27001 Certified Trainer (290 Hrs). His reporting and technical writing skills are reflected in his ability to write governmental style documentation including Threat and Risk Assessments (TRA) reports and briefing notes (BN) for governmental officials.
---
Trainer specialities and experience
Here is a detailed description of the courses that the trainer is specialized in and their related experience.
Scroll to Top