Teaching Experience
(Years)
20+
Professional Experience
(Years)
40+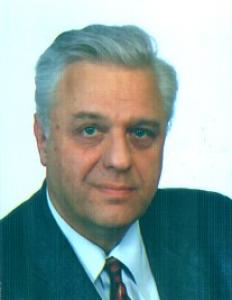 Zdenko Mondekar
Current Employer: LegeAudit | City: Zagreb
Province / State / Region: City of Zagreb | Country: Croatia
---
Profile Summary
I had a leading role on number of projects in quality, environmental, energy and/or security management, six sigma implementation, process improvement and reengineering in various types of industry and services. Training of management personell on implementation of managerial decision making tools. Anticorruption trainer and lecturer, author of effective implementation process for antibribery management system ISO 37001:2016 Experience in implementing information security management systems resulting in formal certification towards ITIL, ISO 20000 and ISO 27001, implementing business continuity management systems,implementing operational risk assessment. Consultancy on EU funded projects, Quality, environmental and safety management systems based on ISO and other international standards.Six Sigma trainer and consultant. Business process analysis and improvement. Appointed auditor for various certification bodies. Licenced EOQ lecturer and examiner, PECB CertifiedTrainer. Appointed Senior Industry Advisor and Specialist for EBRD's Enterprise Growth Programme (EGP, previously TAM). Specialties: Education, management and staff training, application of management decision making toos, process & risk analisys. Implementation and expert auditing of ISO 9001, ISO 14001, OHSAS 18001, ISO 20000, ISO 27001, ISO 31000, ISO 37001 CE marking of the product. Energy management system ISO 50001 auditor, trainer and consultant. In-depth knowledge and long working experience on organizational, and process analysis, redesign and improvement, as well as Risk Management.
---
Trainer specialities and experience
Here is a detailed description of the courses that the trainer is specialized in and their related experience.
Scroll to Top