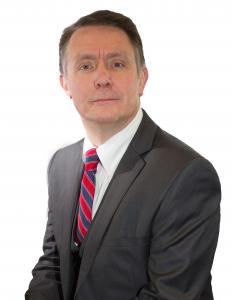 Stephen Asbury
Current Employer: AllSafe Group Limited | City: Ashbourne
Province / State / Region: Derbyshire | Country: United Kingdom
---
Profile Summary
Stephen Asbury - Experience: Stephen has over 30 years safety and risk management experience from employment (construction, polymer engineering, automotive, defence and agricultural engineering), from the London insurance market, and from projects in more than 60 countries on six continents. He is the author of six books and more than 40 journal articles and conference papers. In 1999, he founded the HSE consulting group Corporate Risk Systems Limited (CRS), and as its MD until 2015, grew it from a team of 3 to 34 prior to selling it to Henderson Insurance Brokers Limited. Stephen was the Technical Discipline Manager, HSE for PetroSkills from 2006-2016, a member of the IOSH Council of Management from 1998-2013, and a judge of the London 2012 Olympics HSE Awards in 2009 and 2010. Retained by numerous European and international blue chip organisations, Stephen is at the forefront of safety and HSE-MS thinking in the world today. Stephen Asbury - Qualifications: Stephen is a Chartered Safety and Health Practitioner (CFIOSH), a Fellow of the International Institute of Risk and Safety Management (FIIRSM), a Chartered Environmentalist (CEnv), and a Professional Member Emeritus of the American Society of Safety Professionals (ASSP). He is one of the few HSE practitioners in the world with an MBA. He is presently completing a doctorate (in London). Stephen Asbury - Awards: Stephen has received four leading awards. He was RoSPA Safety Practitioner of the Year in 1995, and was awarded the IOSH President's Distinguished Service Award in 2010. He was IM Management Student of the Year in 1989 and the PetroSkills' Top of Class instructor in 2013-4.
---
Trainer specialities and experience
Here is a detailed description of the courses that the trainer is specialized in and their related experience.
OHSAS 18001
Lead Implementer
Training Experience (Hours):19200
Professional Experience (Years): 32
ISO 14001
Lead Auditor
Training Experience (Hours):19200
Professional Experience (Years): 32
Scroll to Top