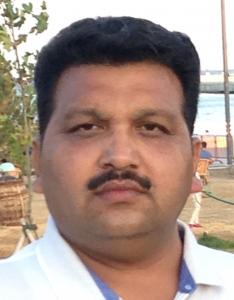 IFTIKHAR HUSSAIN
Current Employer: Azfen-Socar- BP Sangachal Terminal Oil Refinery Project | City: BAKU
Province / State / Region: Baki | Country: Azerbaijan
---
Profile Summary
QAQC- Lead Auditor, Trainer, Assessor, Technical Experts, Engg Designer. Certified Six Sigma Black Belt, IRCA Certified Lead Auditor- ISO- 9001:2008 & 2015, OHSAS 18001:2007, ISO- 14001:2004. PNAC Accredited Assessor- ISO/IEC-17025, ISO/IEC-17024. CompEX (ATEX95/137). NPO Certified- ISO- 50001 & as Certified Quality Engineer & Quality Manager. Training and Auditing experiences on: Quality Management system, Occupational & Health Management system, Environmental Management system, Testing and Calibration laboratory- ISO/IEC-17025. PNAC accreditation body approved technical expert. As QAQC Manager & Pre-Commissioning/Completion Manager was my role in world biggest oil Refinery (400,000 barrels p/d in Saudi Arabia. Now currently I am with one BP- British Petroleum Project Azfen J.V/BP, SD2 Gas Sangachal Terminal Baku Azerbaijan. Having more than 20 years experiences (07 years in SIEMENS Engineering, 05 years in Operation & Maintenance & 8+ years in Oil & Gas (refineries, On/Off Shore) Fields of Electrical, Instrumentation / Control Automation & Telecommunication (Approved : Saudi ARAMCO / EXXON Mobil, Satorp-TOTAL & BP-British Petroleum). Project Executed: Off-Shore/On shore Platform/Drill sites, Oil & Gas, Refineries / FEED, Operation & Maintenance Process, FOC/ISP/OSP/IP Communications, Cement Plants, Power Generation, Buildings, RO/STP Projects.
---
Trainer specialities and experience
Here is a detailed description of the courses that the trainer is specialized in and their related experience.
SIX SIGMA
Lead Auditor
Training Experience (Hours):255
Professional Experience (Years): 20
SCADA SECURITY
Manager
Training Experience (Hours):400
Professional Experience (Years): 20
Scroll to Top