---
| | |
| --- | --- |
| Program Duration: | 6 to 24 months |
| Instruction Method: | Distance and In-Class Learning |
| Availability: | National and International Students |
| Language Medium: | English |
| Prerequisites: | Bachelor's degree from an appropriately accredited institution and at least two years of relevant professional experience |
Program Description
The PECB University Graduate Certificate in IT Service Management is designed to teach candidates how to deliver, manage, and sustain the efficiency of IT services in an organization. Through this program, candidates obtain the required skills for improving business operations and providing valuable outcomes. Graduates learn how to improve process performance and how to optimize system effectiveness by using advanced IT systems which help organizations reach new heights.
The courses in this program teach candidates fundamental IT service management practices, principles, and concepts and prepare them for practical application of those in an organization. Candidates develop competencies required to develop and communicate IT solutions, manage and improve systems operations, and provide customer support.
The program is suitable for IT specialists seeking managerial or executive positions, operation managers, project coordinators and the like.
Program Learning Outcomes:
Assess the risks and issues confronted by an organization in Information Technology Service management.
Guide an organization in implementing, managing and maintaining development of the Information Technology Service delivery.
Acquire a thorough understanding of information security challenges in networks and software systems.
Understand the relationship between the Information Technology Service Management processes and ensure compliance with the requirements of the organization.
Prepare yourself with the necessary knowledge and skills to secure a leading role in information security service management.
Graduate Certificate in Information Technology Service Management - Course Requirements (12 credits)
3 IT Service Management System Implementation
3 IT Service Management System Audit
3 IT Corporate Governance Management
3 Risk Management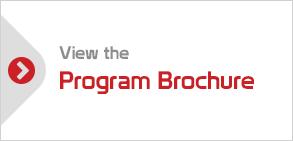 university@pecb.com

+1-844-426-7322 ext. 80
Visit our Help Center