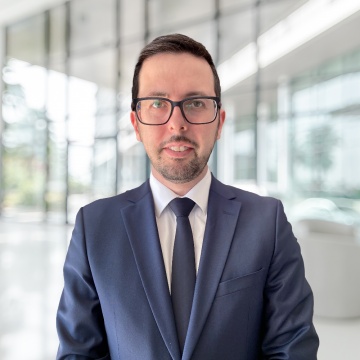 Baton Mati
Director of Academic Affairs at PECB University
As the Director of Academic Affairs, Baton ensures that PECB University continues to live up to its vision as a provider of premium quality study programs, by focusing on the development of new frontiers in the distance-learning platform, overseeing the curricula and the academic staff, as well as supervising the licensing and continual development of study programs at PECB University.
Baton has extensive experience in the academia, lecturing both at undergraduate and graduate level courses, as well as being engaged in the continuous improvement of higher education institutions. Furthermore, he is an experienced business consultant as well as a business & economics researcher, having authored various policy papers and managing projects in the domain of education, economic development and entrepreneurship.
Currently a PhD candidate, Baton has received his Master's degrees from Uppsala University as well as ICN Business School in the fields of International Management & Business Studies. He holds a professional Master's degree from the University of Bologna as well.
---