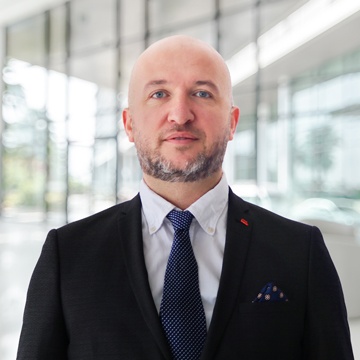 Mustafë Bislimi
Senior Director for Business Development at PECB University
Mustafe, as Senior Director for Business Development at PECB University ensures the business growth of the institution both nationally and internationally, by creating new alliances with top education providers. In this capacity he partners ties, mobilizes and harmonizes resources to provide our clients with academic specializations that inspire trust and confidence in the education sector.
Having displayed an excellent grasp of internationally recognized standards and having had an extensive experience related to the administration/management in reputable organizations such as United Nations and the European Union, from his leadership position he passionately brings cutting – edge progress to the University.
In alignment with his engineering education, skills and knowledge, Mr. Bislimi has also obtained a wide range of certificates which mirror his competences and expertise on various fields, such as Information Security, Quality Management, Application Security, and Outsourcing Management.
---