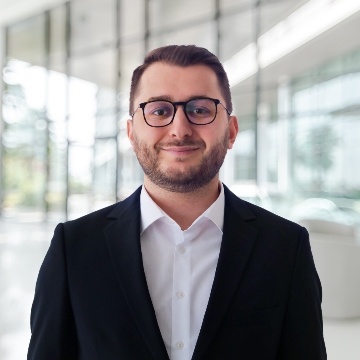 Endrit Grajçevci
Software Development Director
Endrit is the Software Development Director at PECB. He has been part of PECB since February 2016. He is an innovative software engineer with many years of experience in the full software development life cycle. Endrit's primary responsibility is to deliver next-generation applications and customizable solutions to simplify studying, teaching, examination, and certification processes.
His expertise lies in advanced development methodologies and processes, contributing to the design and rollout of cutting-edge software applications and cloud infrastructure. He aligns priorities to ensure that all software development and cloud-related infrastructure is delivered on schedule, within budget, and with working code built according to industry best practices. His professional experience helped him attain excellent troubleshooting skills, able to analyze code and engineer well-researched, and responsive solutions.
Endrit holds a master's degree in Software Engineering and Telecommunication from the University of Sheffield. He later completed a master graduate certificate program in Information Technology at the Illinois Institute of Technology. Furthermore, he is a certified SCRUM Master and holds credentials in the following fields: Service Management, Quality Management, Information Security, and Cybersecurity.
---