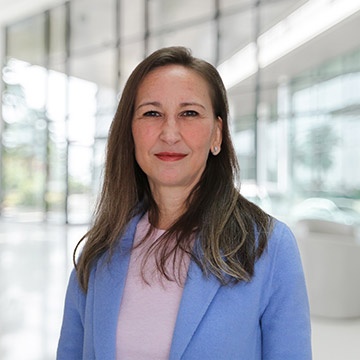 Violaine Desloges
Translation Supervisor
Violaine is the Translation Supervisor at PECB. She is responsible for managing and overseeing all translation activities in all languages, including training materials, the website, and all other documents translated at PECB. She ensures that the translation process is continually improved, and that the translated training courses reflect the technical vocabulary used in the relevant industry. Her meticulous approach and precision allow her to meet the quality and consistency that the clients and resellers of PECB expect.
Prior to joining PECB, Violaine worked as a French teacher for 20 years. In 2011, she started working for a PECB reseller and then a distributor, an experience from which she gained extensive knowledge on PECB and its processes. She started out coordinating training sessions for an information security training provider and PECB reseller, and later became the customer experience coordinator for PECB North America. She officially joined PECB Group in 2019 as editor for French publications.
Violaine received her Bachelor's degree in Education from Université du Québec à Montréal.
---