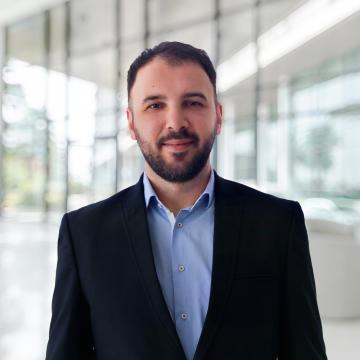 Besfort Oruçi
Software Development Supervisor
Besfort is a Software Development Supervisor in PECB. He is in charge of the software development team which is responsible for designing, implementing, managing, testing, evaluating and continually improving the web-based applications. The primary objective of Besfort is to come up with new software development strategies and innovative ways to deliver better, faster, and more user-friendly services, so our customers can receive an outstanding experience.
Besfort joined PECB in August 2020 as a senior software developer and delivered excellent performance. His vast experience of 13 years in web development with the Organization for Security and Co-operation in Europe and his continuous terrific performance as a senior software developer paved the way to his quick promotion to software development supervisor, a position which he currently holds from May 2021.
Besfort has a Bachelor of Science (B.Sc.) degree in Computer Science from the South East European University and has exceptional skills in programming languages, especially PHP and Javascript.
---