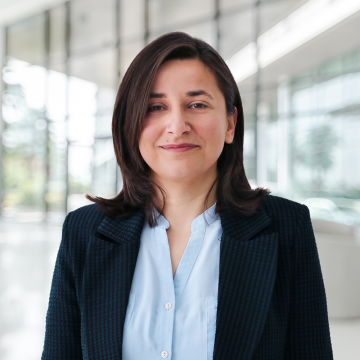 Suzana Ajeti
Business Development Supervisor for Asia
Suzana Ajeti is a Business Development Supervisor for Asia Pacific region. She is in charge of managing the existing sales channels, but also for developing and pursuing business opportunities with new potential clients and partners coming from this region.
Being part of PECB since 2015, she has proved herself in different departments by delivering high-quality work in Marketing, Training Development, and Compliance. This experience from different areas gained over the years, enables her to support and fulfill the requirements of the partners and clients who rely on the services of PECB. In addition, her experience at PECB and the top-quality work that she delivers on a daily basis contributes to the achievement of PECB's vision of becoming the global benchmark in the certification industry.
Besides having a Bachelor's degree in Architectural Engineering, she holds a professional credential in Project Management, an area where she excels. Her skills in project management were demonstrated in numerous instances where she was part of projects developed by European Union, where she was actively involved in supporting governmental agenices in drafting and implementing international policies. In addition to Project Management, Suzana also holds professional credentials in Information Security, Quality Management, and Environmental Management.
Outside of work, Suzana is an eager activist of human rights, committed to make the world a just and better place.
---